by Rozi Ulics, Organizer
Just like the TOS Healing Network for People, our Animal Healing Network is a powerful force to help bring comfort and healing to our animal brethren.  By providing this daily service free-of-charge, we hope to offer healing energy and help shoulder some of the burden people feel when faced with a pet or animal's sickness or death.
If you know of any sick, injured or dying animals, please submit their names by Internet.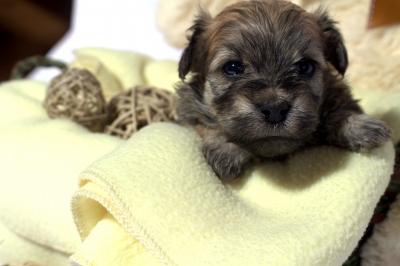 Photo by Dynamite Imagery at FreeDigitalImages.net
History
The TOS Animal Healing Network was established in 2013 from the Theosophical perspective that acknowledges the Unity of All Life and the Sacred Trust that exists between animal and human. It is important that we help each other evolve on this planet.  Since 2013, hundreds of animals and their human companions have received loving, healing energy from our devoted volunteers.  The great majority of cases have been dogs and cats, although the network is open to any sentient being in need of a little help!
How it Works
Once you join the Network, you will receive a weekly updated list of animal names from TOSAnimalHealing@gmail.com.  These names are submitted by members of the public and may or may not have accompanying information about the animal or their illness.  Healing, however, can still take place as long as the intent is present.
Each animal's name stays on the list for 30 days, even in the event of death.  In some cases, the animal's name will stay in the Network for longer, if requested.  Meditators are asked to perform the healing at least once per month, but are encouraged to conduct the healing on a weekly or even daily basis, if possible.  Meditators report only positive side-effects from doing so!
Each month we also include an intent geared towards a particular animal cause of concern, such as factory farmed animals, animals affected by natural disaster, etc. 
Underpinnings
In Theosophical thought, animals share in a "group soul" that is presided over by a protective angelic (devic) presence. So sending healing energy to just one animal can have a beneficent effect for the entire species.  In addition, the healing has beneficial effects on the meditator as well! As a result of our work, the TOS has received feedback time and again from people that indicates that our animal subjects have either made full recovery, or in cases where the pet has died, the death was peaceful for both animal and human.
Moreover, each month the network adopts a special cause such as "animals used in experimentation" to help alleviate the effects of human ignorance on the vulnerable. Many times after meditating for such a cause, a synchronistic news report or article will appear, indicating some positive stride forward in bringing consciousness to, or addressing the plight at hand.  This helps give us hope that our work is doing something to improve the sacred trust that exists between humans and animals. In addition, this type of inner work is also intended to support the outer work of the many worthy animal welfare organizations around the globe. 
Ritual
You are welcome to perform the healing according to your own religious tradition or method.  However, the majority of our participants use the TOS Animal Healing Meditation Ritual. This ritual was originally developed by respected Theosophist Geoffrey Hodson for healing people, and was adjusted to apply to our animal brethren.  It invokes angelic cooperation specific to the animal kingdom to send healing energies wherever they are most needed for the Highest Good of all involved.  When you join, you will receive instructions on how to perform the ritual. It can easily be performed individually or in a group.
Requirements
The TOS Animal Healing Network is open to all regardless of affiliation with the Theosophical Society or Theosophical Order of Service.  Together, we seek to send healing energy to both animals and their human companions to help us all achieve a greater state of wholeness.