International Conference of the Theosophical Order of Service
April 1, 2012
The Theosophical Order of Service is happy to announce that the TOS and the TS in America have kindly agreed to host an international TOS conference at the National Centre of the Theosophical Society in America in Wheaton, Illinois.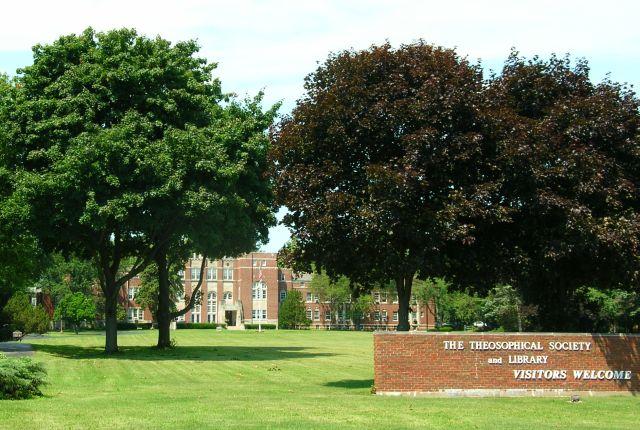 Wednesday July 24 to Friday July 26, 2013
TOS office-bearers and those with responsibilities in the TOS at
international, national or local level are warmly invited to attend.
All are cordially invited to also participate in the five-day
Convention and Summer National Gathering
of the TS in America immediately preceding the TOS Conference, 
from July 19 to July 23.
Participants will be actively involved throughout the TOS Conference.
The goals of the conference are to:
review the current international Plan of Action and ensure that it takes into account the needs of each country for the period 2014-2018
involve each participant in implementing part of the Plan of Action
deepen links amongst active TOS workers and increase the effectiveness of their collaboration.
To apply to stay at Wheaton, you must be a member of the TS and have a letter of recommendation from the General Secretary or President of your National Section. Nearby accommodation is also available at a Holiday Inn with free shuttle service back and forth.  Information about the programme and the cost of accommodation and meals will be provided in the next few months.
The international TOS thanks the TS and TOS in America most sincerely for their generosity in hosting another Conference.
Fraternally,
Diana Dunningham Chapotin                        Carolyn Harrod
TOS International Secretary                           TOS Conference Convenor               
tosinternational <at> wanadoo <dot> fr        carolyn.tosinternational <at> gmail <dot> com
(spam prevention: replace '<@>' and '<dot>' with '@' and '.', and remove spaces)