Reservation Newspaper Bolstered, Online Version Launched
July 13, 2008
Sicangu Sun Times  http://www.sicangusuntimes.com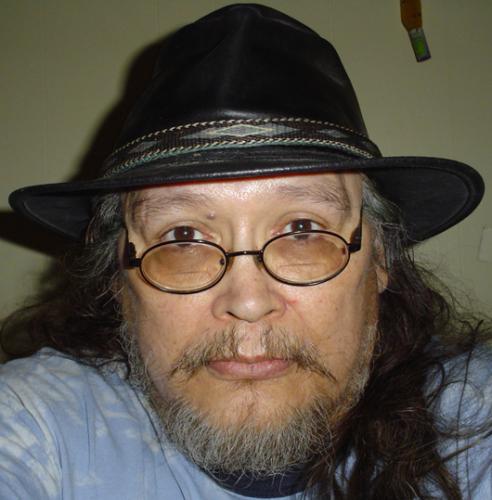 ROSEBUD — At no time in the history of the Rosebud Indian Reservation has it been more important to have a homegrown newspaper reporting on the reservation.  That is the way PR Gregg-Bear, publisher and editor of the Sicangu Sun Times, sees the picture.
"When you get right down to it, it's a humanitarian project of the first order, because it deals with passing on and exchanging information," says Gregg-Bear, a member of the Rosebud Sioux Tribe.
"What people say, what people think, what people know in any community becomes the soul of that community, and what they do with that information is how they chart a course for the future," he says.
With seven successful teen suicides in the last three years, not to mention a myriad of attempts, Gregg-Bear said he believed the need for accurate information was even more imperative.
But, at first, certain practical matters stood in the way.
After publishing for 18 years on the reservation, the Sicangu Sun Times' aging computers and equipment were threatening to shut the newspaper down.
"We had printed the last paper, and I did not know how I was going to get the next one printed," he said.
Through friends and acquaintances over the years, much of it over the Internet, Gregg-Bear was reminded of a man from Cornville, Ariz., whom he'd met briefly the year before through his fiancé and photographer, Bonnie Young.
A retired Air Force pilot and cancer survivor, his name was L. Miles Standish. He and his wife, Lea, are members of the Theosophical Order of Service (TOS-USA), an organization devoted to serving humanity through charitable works. They were already involved in other Rosebud projects, which brought in blankets and winter clothing to the reservation.
Within days of initially talking with each other, Gregg-Bear said that Standish and his wife were immediately taken by the need for a newspaper continuing on the reservation, and decided to invest their own money toward buying two upgraded computers, new software, and a 11x17 printer for the newspaper.
"We consider the newspaper to be a major player in spreading ideas and encouragement for building businesses and farming projects to improve the quality of life," Standish said in a report to TOS membership.
For more than a month, Gregg-Bear and Standish communicated daily via email.
Each purchase was discussed and parts ordered, then shipped to the Upper Midwest to the sprawling reservation in south-central South Dakota. While spanning portions of four counties, it is listed among the four poorest regions in the country, with a staggering unemployment rate estimated at around 75 percent.
Along the way, the need for a website was also discussed and incorporated into the active project, bringing in TOS-USA Webmaster (and son) Lloyd Standish to set up a website under sicangusuntimes.com on his server and instruct Gregg-Bear on using a Drupal program.
Though still under construction, the website already carries content in the form of news stories and photos and is accessible by typing in the addy: http://www.sicangusuntimes.com.
Because of recent suicides, Gregg-Bear said the newspaper will try to help offset the tendency of tribal officials to keep the general population clueless about what governmental agencies are doing to prevent more suicides among the young.
"They're trying to prevent pain and think that seeing nothing about suicide in the media will make it less painful for the families involved, or prompt other kids into copycatting. But that is not true. Getting it out in the open so that it can be discussed is one way to begin healing, and the newspaper can serve as an additional platform for that purpose," Gregg-Bear said.
What goes through a kid's mind or the circumstances of his life that lead him to this point in his life are what need to be discussed, not the gory, bloody details, he said.
"Each teenager who committed suicide gave out signals weeks and months before actually doing it. It's these messages we need to learn to look for and understand so that we can prevent others from attempting it in the first place," Gregg-Bear said.
To help some in the public understand more, the Rosebud Sioux Tribe hosted a two-day summit on suicide earlier this month as a follow-up to an emergency declaration issued by President Rodney Bordeaux last year.
Though there are other newspapers available on the reservation today — including a monthly newsletter put out by the current tribal administration — the Sicangu Sun Times has carved out its own niche over the last 18 years as being "an alternative news source" that is "published for the thinking reader."
"We're proud to be the only Sicangu-owned newspaper on the reservation," Gregg-Bear says. "We're locally-owned and located, and we think that means something to our readership. We thank Miles Standish, his wife and son, for helping us continue our mission, and we look forward to sharing other projects in the future."
Some facts...
The victims all had faces, families, and personal lives. They left behind family members struggling to understand — like Clay Wilson, 19, a star athlete; Stoney Larvie, 18, another athlete; an unidentified female who killed herself because her children were taken away; Lino Spotted Elk Jr., 19, a high school graduate; or Chuck Stoneman, 19, killed himself two weeks ago. Two remain unidentified by Rosebud police. Males tend to prefer hanging, whereas females resort to drug overdose or cutting the wrists. Meanwhile, the Centers for Disease Control reports Indian youth are four times more likely to commit suicide than any other group in the country.