September 3, 2007
WORLD PEACE BELL
Christchurch, New Zealand
(Photos courtesy of Susan Noble)
This beautiful ceremonial peace bell was dedicated on October 2, 2006 at Christchurch, New Zealand's official peace city.  It is a replica of the original World Peace Bell gifted to the United Nations in 1954 and is one of only 19 such bells around the world.  It is made of coins and medals from 106 countries, including New Zealand.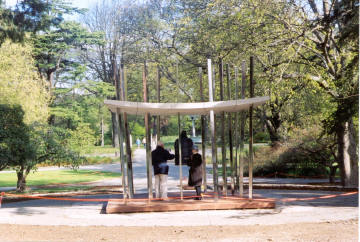 Above: The Avon River is beyond and below the two people in the distance.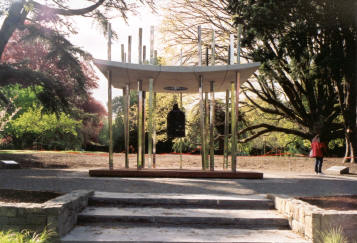 Entrance to the Bell from the River Side.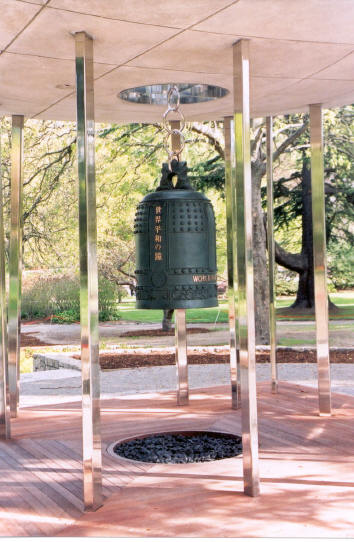 Peace Bell with circles above and below. Upper to the sky and lower with pebbles.